-->
Phyllis Krystal was born in London in 1914. She graduated from and taught for three years there, before moving to the United States. In 2004, at the age of 91, she moved to Munich and at the age of 95 moved again to Zurich.
In the late 1950s, Mrs Krystal and a friend developed techniques to make contact with inner source of wisdom, Higher Consciousness (Hi C). These techniques can be used to help to release from attachments. For more than 25 years, Mrs. Krystal has given seminars and individual sessions in numerous countries to share the method.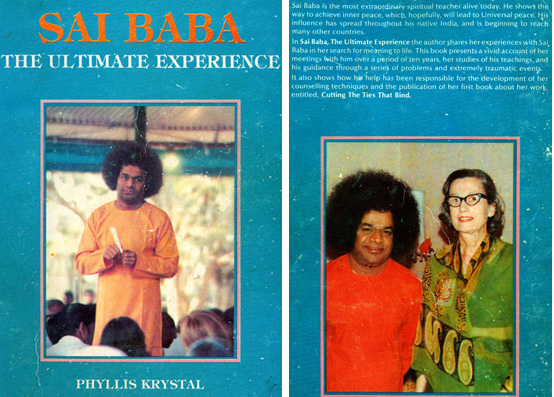 She has written several books:
Taming the Monkey Mind
Re-Connecting the Love Energy .
Let's Thank God
Ceiling on Desires.
Cutting the Ties that bind (1982) &Cutting More Ties that Bind (1990) and a workbook to accompany these two books.

Cutting the Ties of Karma
Many of these have been translated to different languages.
For more details:
http://www.phylliskrystal.com/phyllis-krystal-en.html